Powerful Advertising Tool
You, as an advertiser, are given the chance to market on a multinational advertising platform and unique search engine that provide both small and large businesses fair exposure to prospective customers.
One-Stop Listing Manager
You can directly manage every business listing through your dashboard without the need to download extra software just to take care of everything.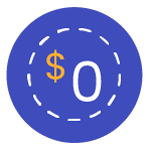 IT'S FREE! Nothing to lose.
No budget to allocate for paid advertising online? You don't have to break the bank to bring your business in front of potential customers who are looking for your products and services. Listing your business is FREE.