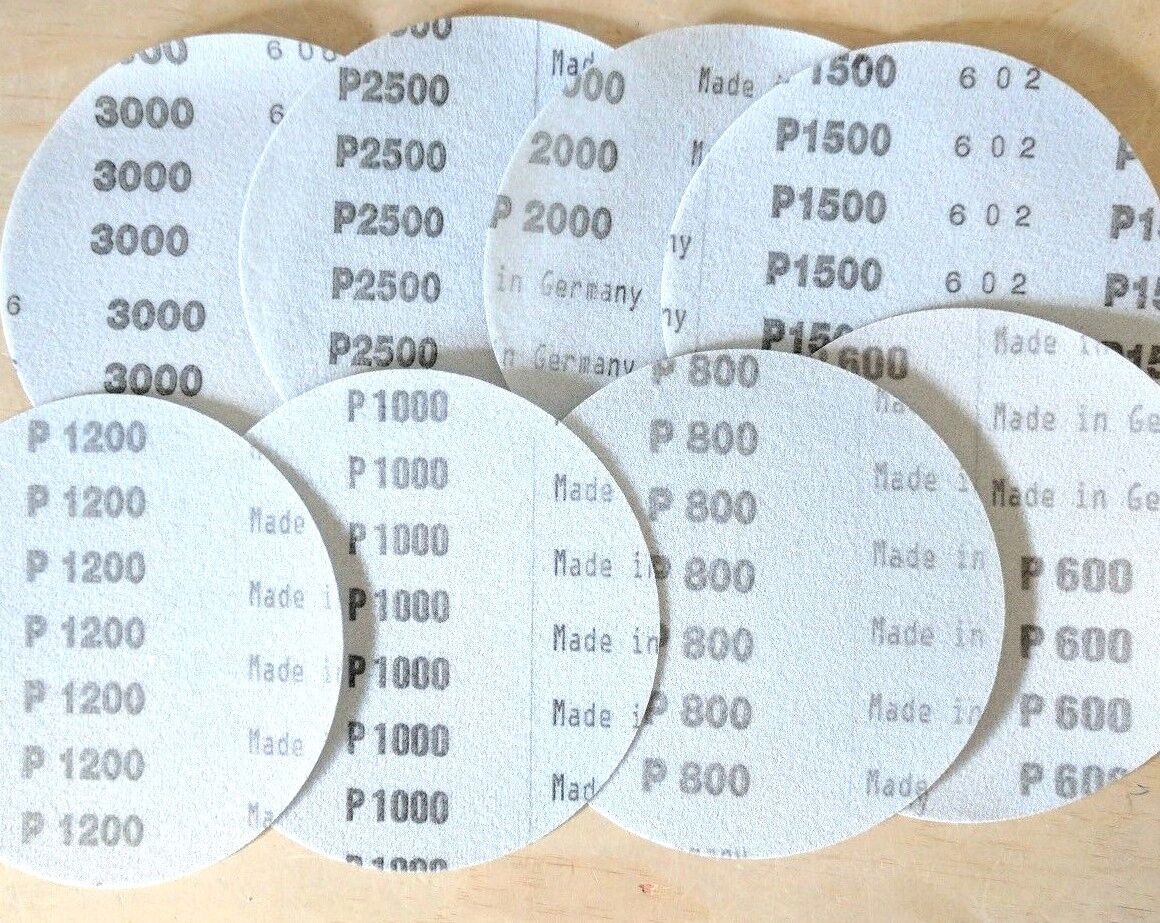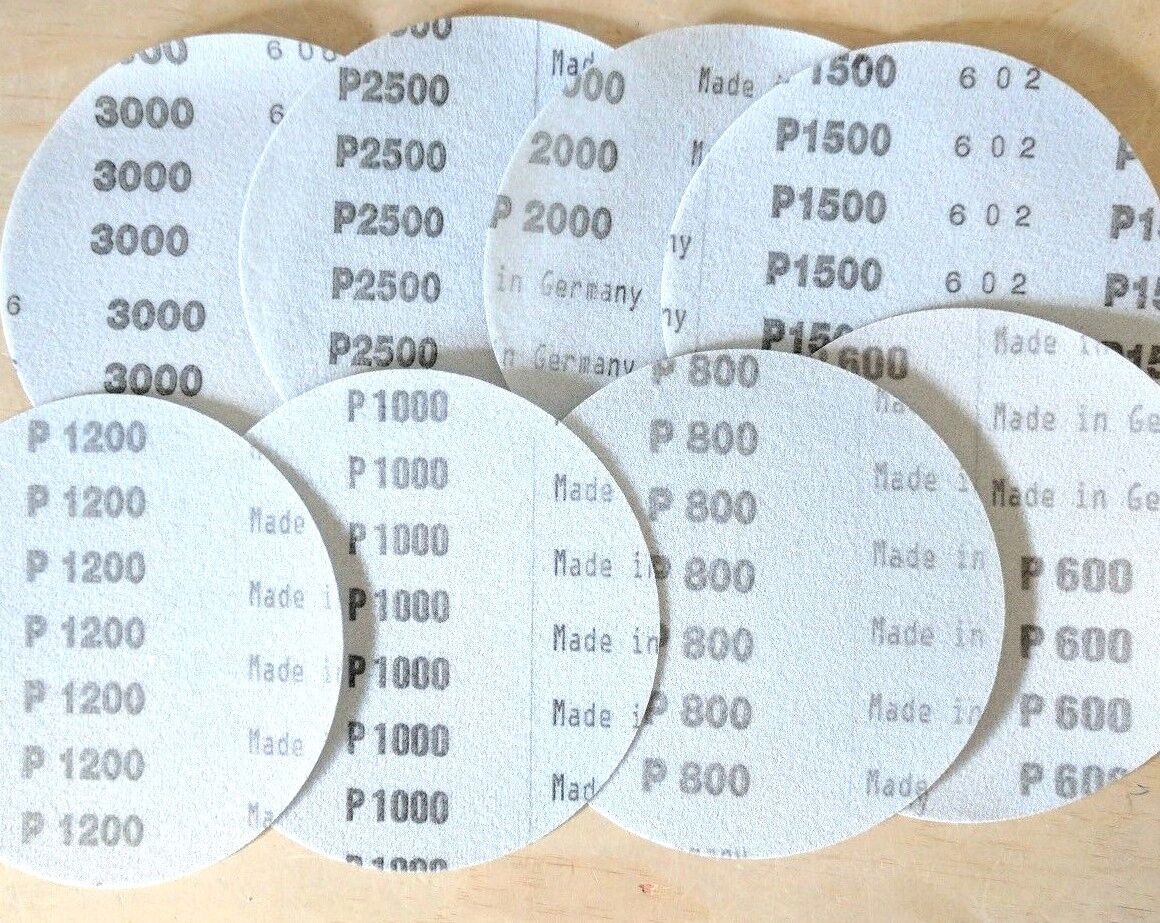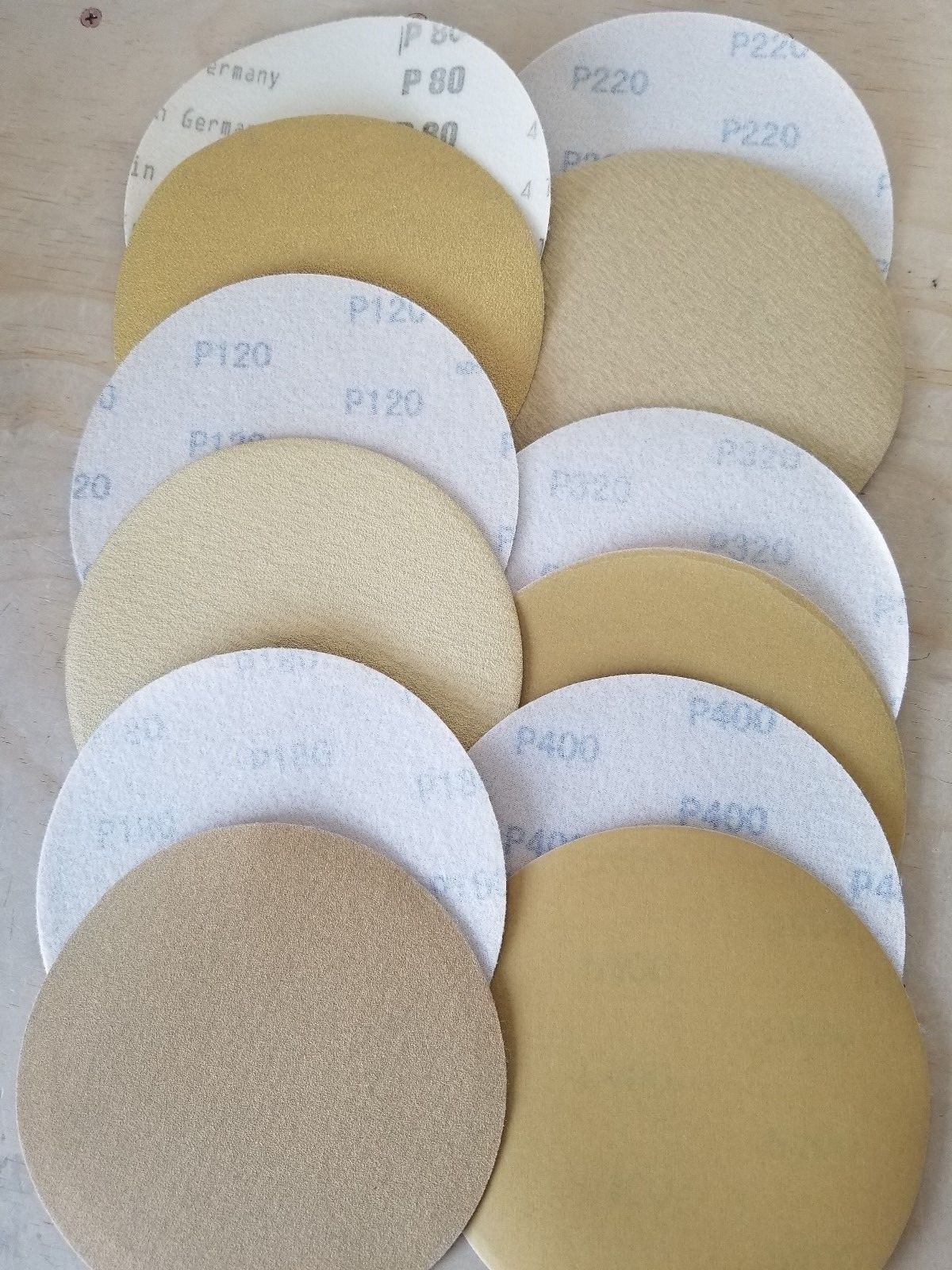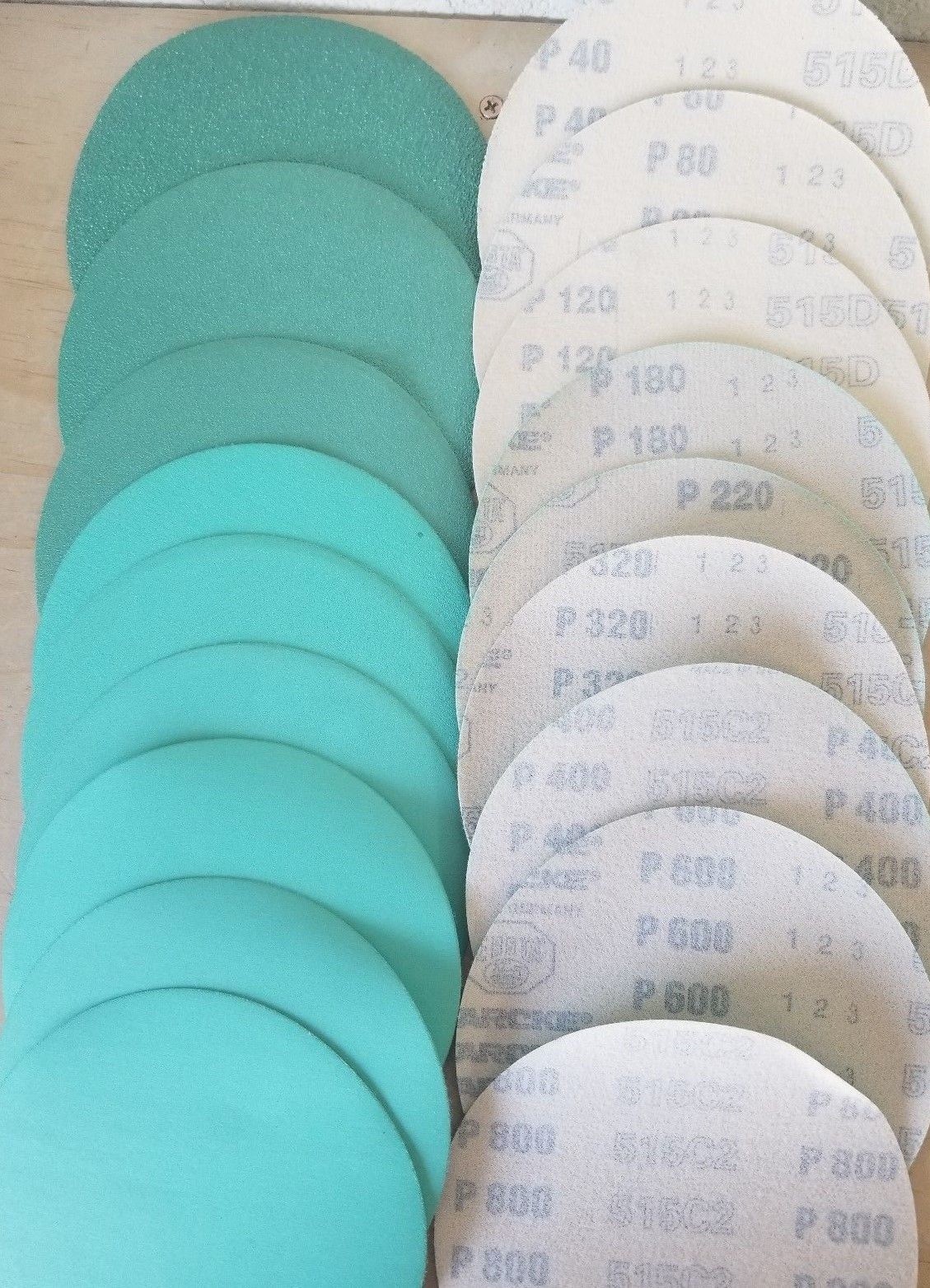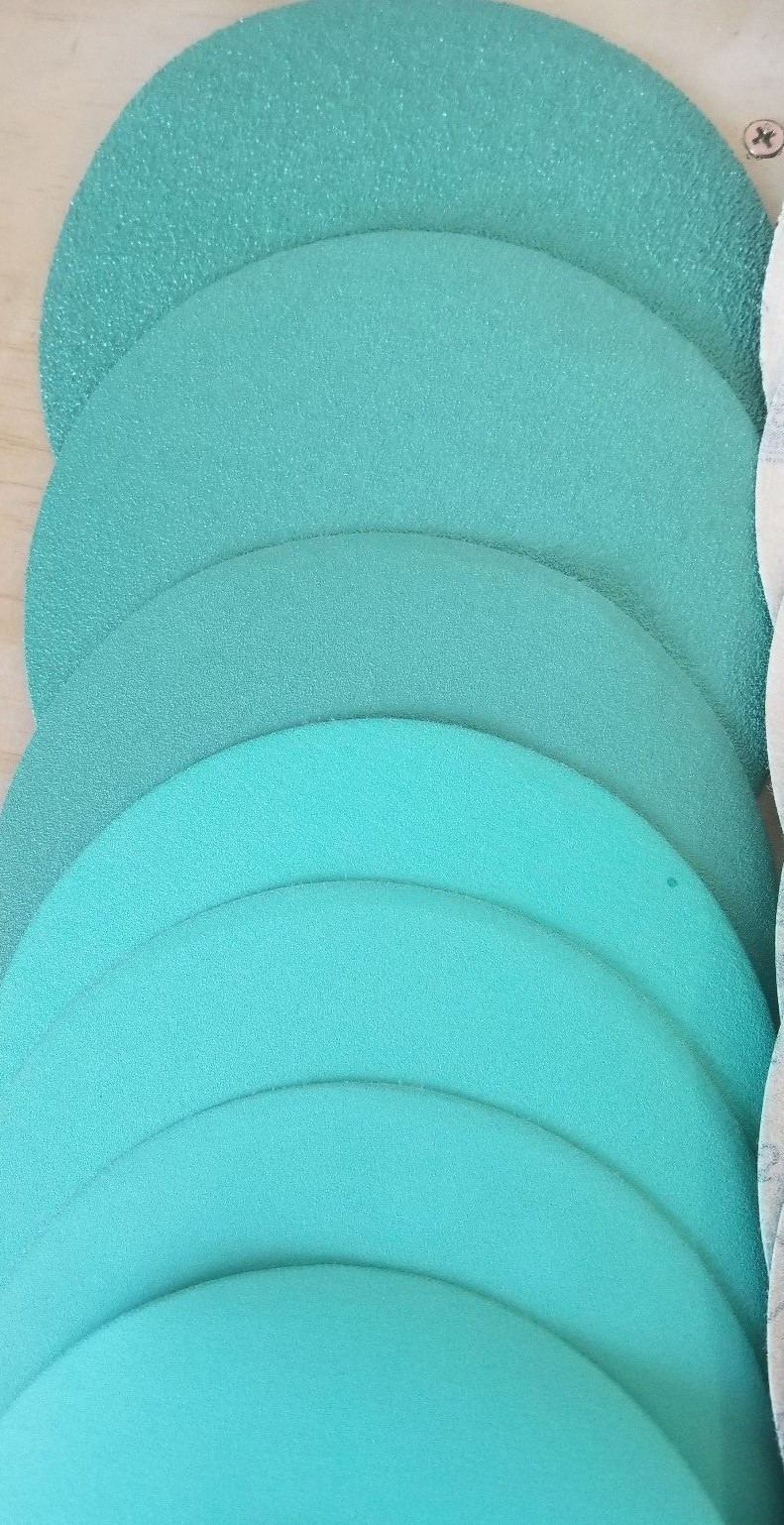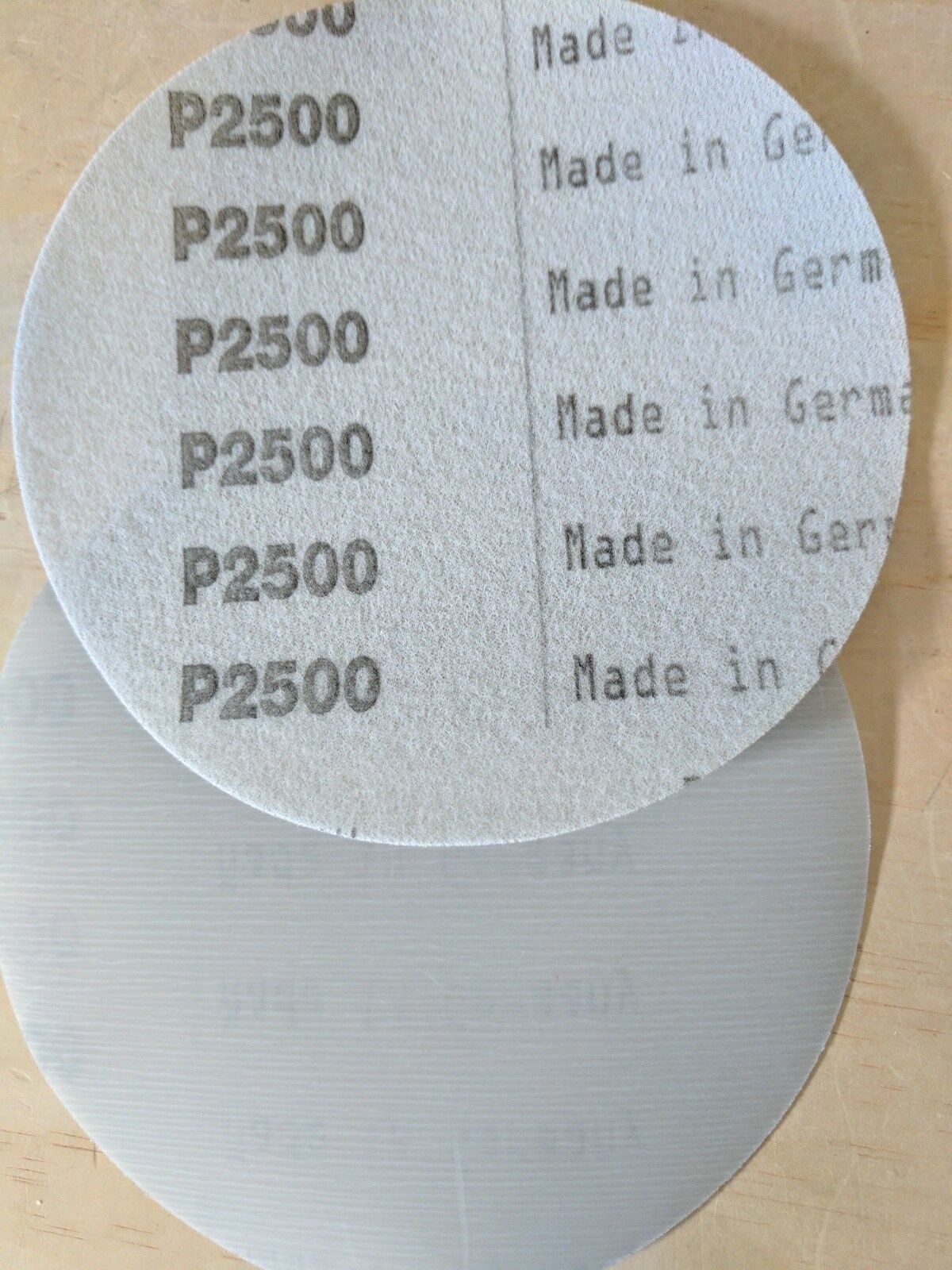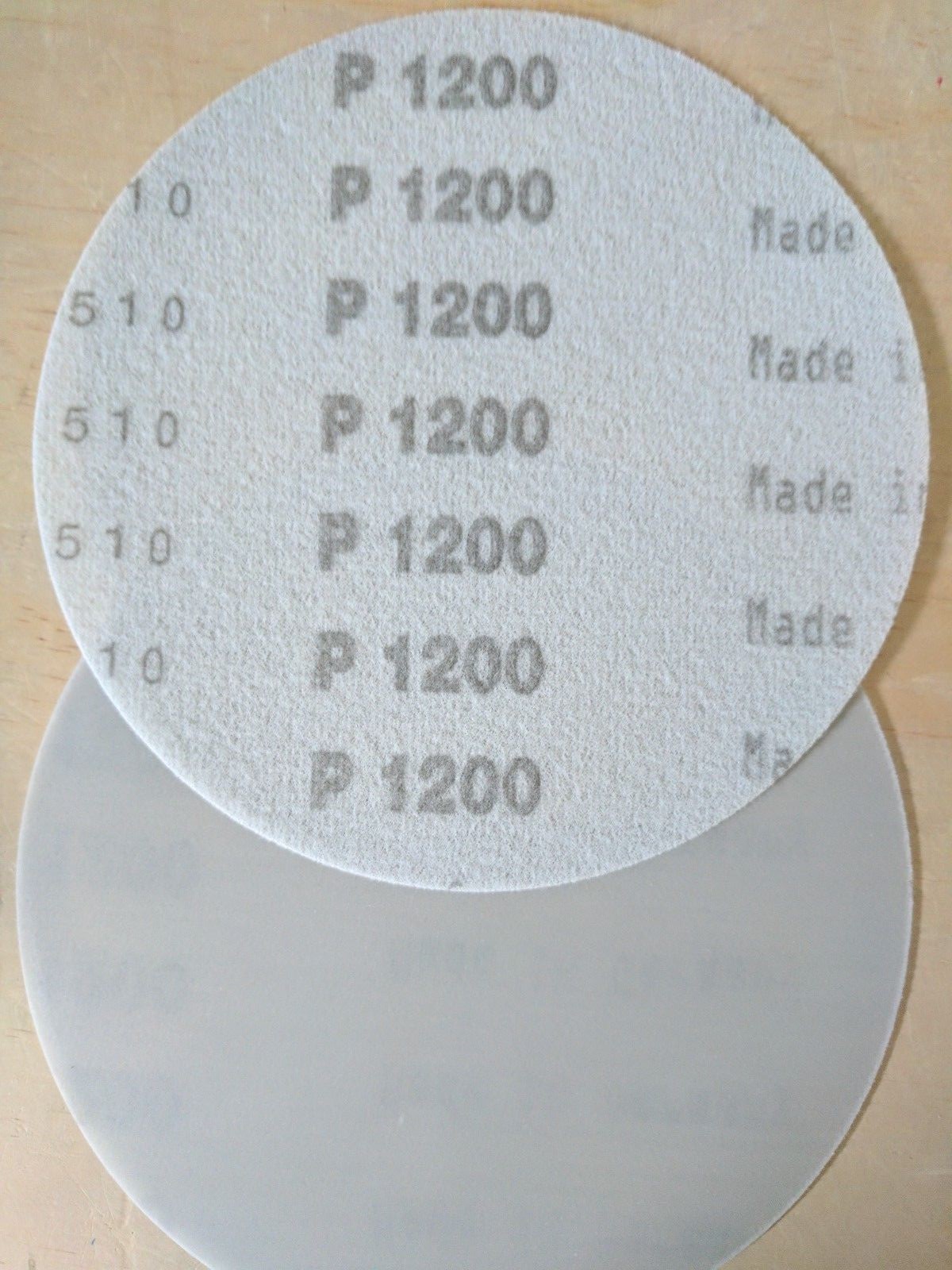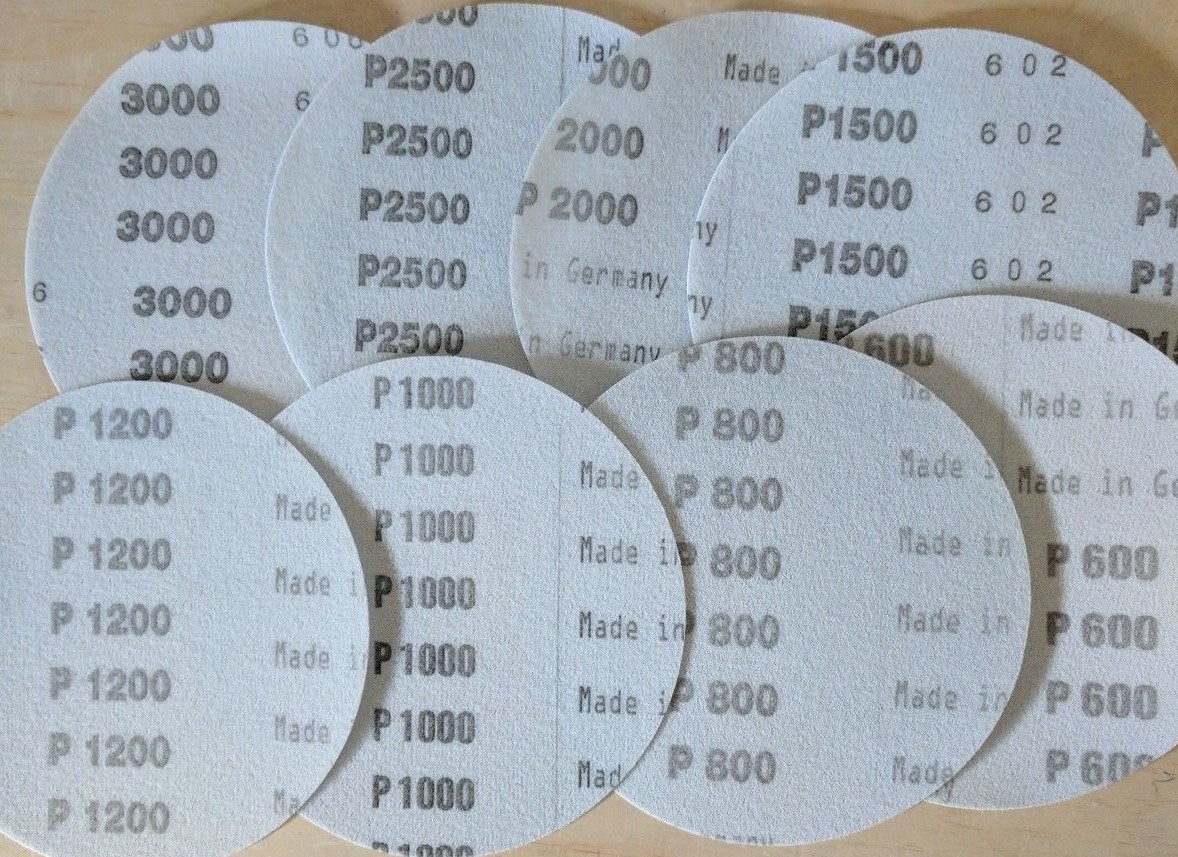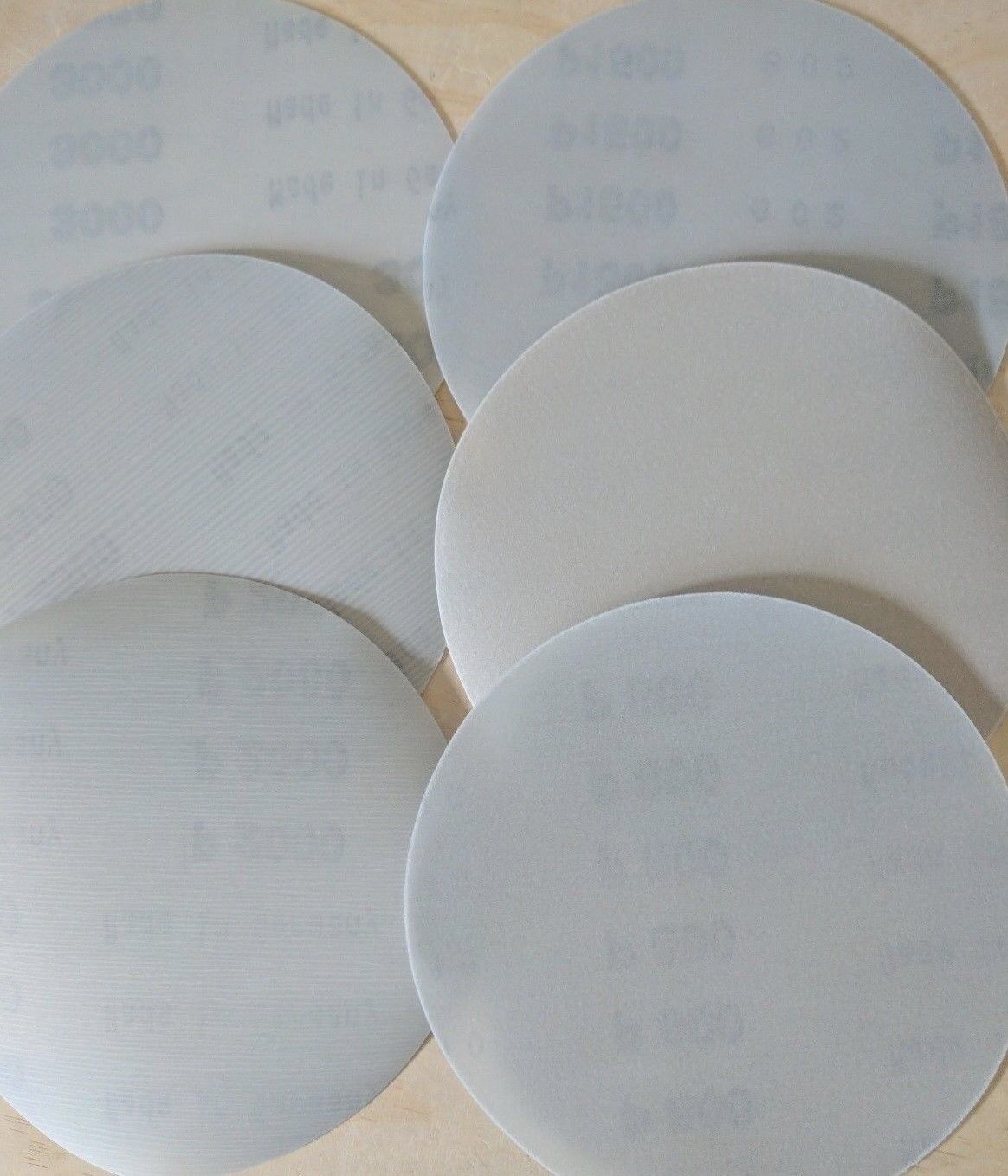 SANDPAPER DA Disc 6" Assorted 40 To 3000 Grit Hook & Loop Grip Velkro
Grit size. 40 thru 3000 grit Ships From USA
US $11.99
556 available stocks
( 437 sold )
Ship From: Merced, California, United States
Delivery Fee: Free
Buy on eBay
Specifications
---
Country/Region of Manufacture:
Germany
Manufacturer Part Number:
806-30006
Brand:
Professional Series
Warranty:
Unspecified Length
Shipping Locations
---
United States
Direct Supply Sales
Professional Series Abrasives
Premium DA Sandpaper Assortments
6 inch Velcro/Grip/Hook & Loop
Grits
80 120 180 220 320 400 600 800 1000 1200
1500 2000 2500 3000
(40 to 400 Dry paper)
(600 to 3000 Film Back may be used wet or dry)
Premium Wet or Dry Sandpaper gets the job done in a hurry. Fast, consistent, and long lasting it provides increased productivity. This will save you both time and money. Performance you can count on
Made in Germany
Ships from the USA
Features of Premium Sandpaper:
1. Resist loading and clogging for a faster job
2. Abrasive scratch has a consistent pattern for a faster cut
3. Silicon Carbide
4. Available in multiple grit to meet your needs
5. Pliable backing for folding and bending to match contours on what your sanding
6. Use wet or dry
Try it yourself!
Use what the pro's use