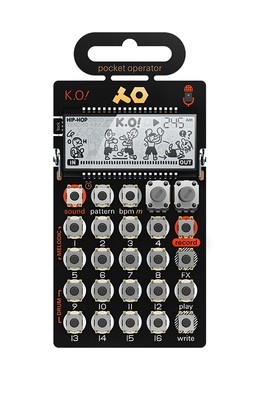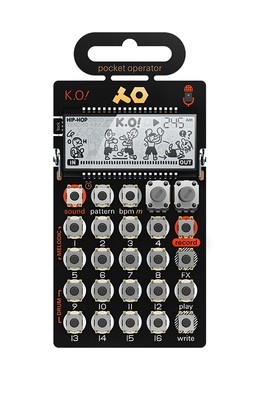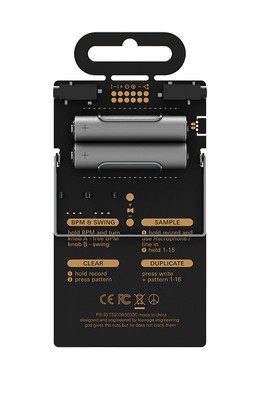 Teenage Engineering Pocket Operator PO-33 K.O!
US $89.00
241 available stocks
( 241 sold )
Ship From: Franklin, Wisconsin, United States
Delivery Fee: US $15.00
Buy on eBay
Specifications
---
Brand:
Teenage_Engineering
Shipping Locations
---
United States
Teenage Engineering Pocket Operator PO-33 K.O!
MPN: TE010AS033

Item is In Stock and Ready to Ship
Backed by 45-Day Guarantee
Customized Bundles Available
Full Manufacturer Warranty Included
AUTHORIZED DEALER
Same Day Shipping on orders placed before 2:00 CST
Centrally located ensuring the quickest delivery
Trusted Resource for 35 years with thousands of positive reviews
Knowledgeable and friendly Sales Advisors at the ready
Staffed by musicians who understand your needs
Customized bundles for your needs while saving you money
Accommodating Customer Service and Returns Policy
New, larger facility fully stocked and ready to ship
We know that each instrument or piece of music equipment you purchase is an investment. Our service doesn't end with the sale either. That's why all purchases are covered by our 45-Day Guarantee!
Experience a fresh new way to create music using your thumbs. With Teenage Engineering Pocket Operator PO-33 K.O.!'s pocket size, animated graphics, built-in sampling microphone, sync, effects, built-in speaker, alarm clock and impossibly low price, making electronic music has never been this much fun.
Pocket Operators are cleverly designed on a single circuit board. By placing all vital and sensitive components under the LCD display theres no need for an outer case. By saving this cost, high quality components could be used to guarantee the best possible sound and very low power consumption. The space under the display also doubles as a speaker box.
PO-33 can sample any sound source using line in or the built-in microphone. Melodic mode lets you play chromatic melodies and drum mode lets you play drums. Sequence it all and add effects on top!
40 seconds of sample memory
Microphone for sampling
8 melodic sample slots
8 drum slots
Step sequencer with parameter locks
16 effects
Jam Sync with audio through allows synced multi-Operator jamming
Unique animated LCD display
Built-in alarm clock
Folding stand
2-year standby time
All payments for orders through our eBay store are processed through PayPal. When making your payment, please take extra care to select the correct shipping address. If you make a mistake and select the wrong shipping address at checkout, let us know so we can cancel the order before it ships. You can then reorder with the correct address. We cannot offer local pickup for our eBay listings and are unable to hold packages for pickup at UPS customer centers. If you need help coordinating a delivery, please let us know.
Orders placed through the Kraft Music eBay store can only ship to addresses within the 48 states of the continental US. Kraft Music cannot process or ship orders outside the United States. We must ship to the verified address entered with your order and cannot ship to PO boxes. Paid orders ship within 1-2 business days.
Here are few other details we want to share with you when ordering with Kraft Music:
Keep the Boxes - Be sure to keep all boxes and packing materials for the first 45 days to expedite any returns.
Satisfaction Returns - While you aren't responsible for restocking fees, you will be responsible for return shipping costs. Be sure to pack up all bundle items if you purchased a bundle.
Non-Returnable Items - Headphones/microphones or any other product where hygiene is a concern, software, books/videos/CDs/DVDs, opened guitar strings or polish, and used drum sticks.